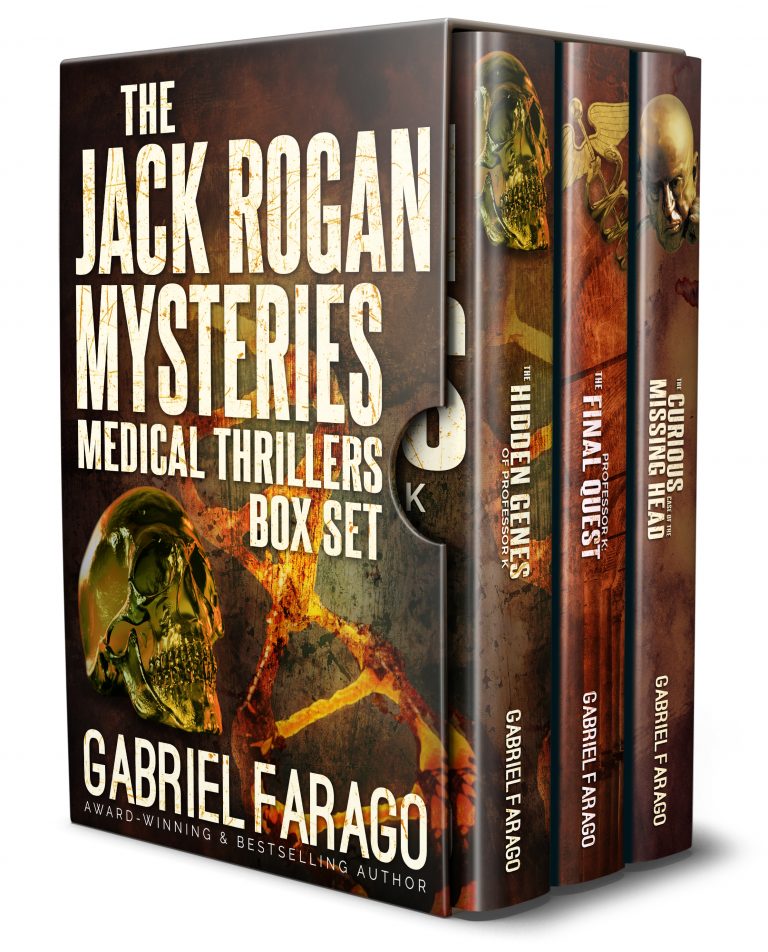 This box set is brought to you by Bear & King Publishing

Love medical mystery thrillers? Ready to stay up all night? Then these three action-packed historical medical mysteries are for you!
Seen through the lens of unforgettable characters like Jack Rogan and his friends, the exciting stories in these three thrillers will take you on a breathtaking adventure-rollercoaster ride into the fascinating world of medical research and ruthless pharmaceutical giants who will leave no stone unturned to get their greedy hands on the breakthroughs in cutting-edge science that are rapidly transforming the way we look at and treat, some of the major diseases of our time.
Medical Thriller 1 – The Hidden Genes of Professor K
A dream to change the future of medicine and the journey of man. Science meets ambition and greed. Inspirational; gripping; impossible to put down!
Medical Thriller 2 – Professor K: The Final Quest
The Pope; a famous Nobel laureate; the Mafia and a fanatical terrorist. Jack Rogan does it again: sleepless nights; nail-biting action; excitement!
Medical Thriller 3 – The Curious Case of the Missing Head
A headless body on a boat. An international conspiracy. Can he survive a controversial scientific discovery?
Note: The Hidden Genes of Professor K, Professor K: The Final Quest and The Curious Case of the Missing Head are Books 3, 4 and 5 in the Jack Rogan Mysteries Series. However, they are stand-alone novels and can be read as such.
Settle in, medical thriller lover. You're in for a long night.
If you like meticulous theoretical science, exponentially increasing intensity, and astonishing surprises, then you'll love Gabriel Farago's hair-raising medical thrillers.
To purchase your copy of 'The Jack Rogan Mysteries Medical Thrillers Box Set' Please click on the links below. This box set is only available on Amazon at this time.
Amazon Kindle Store