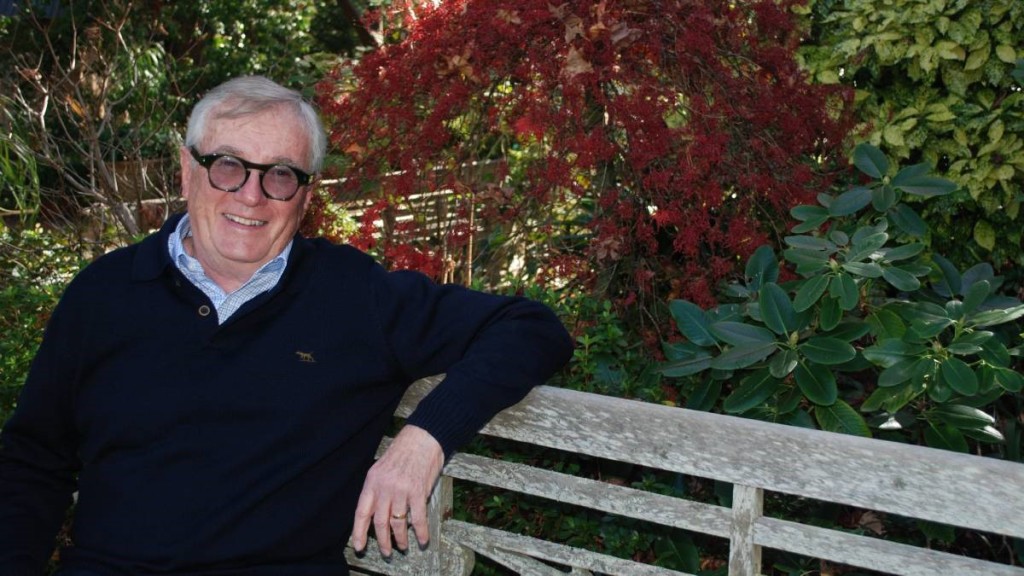 Leura author Gabriel Farago has a most unusual foreword in his latest novel: it's written by the director of the Garvan Institute of Medical Research.
Gabriel Farago: His latest novel, The Hidden Genes of Professor K, has incorporated an expert input from the scientists at the Garvan Institute of Medical Research, where Farago is a board member.
Farago has long served on the board of the Garvan so when he was contemplating his third novel he looked for – and found – inspiration among the scientists and researchers at the institute.
He did all the work of the novelist, creating the characters and story line for his thriller, The Hidden Genes of Professor K, but when it came to the science, he consulted with his Garvan contacts to ensure he was spot-on.
"When it came to matters of science, I would put questions to them – is this scenario feasible? Is it possible?" he said.
"I would submit the chapter and they helped me make the science accurate."
When the book was finally finished, it seemed only right to approach Professor John Mattick, the institute's executive director, to contribute.
Professor Mattick's foreword reads: "The Hidden Genes of Professor K combines imagination, history and a knowledge of the leading edge of medical science to weave an epic tale of greed and intrigue. It takes the readers into the recesses of the human psyche, the hidden corners of history, and the dark matter of the human genome. The secrets are all there."
Farago also found a new audience with the book – the scientists he had sought advice from turned out to be mad keen thriller readers.
"They've loved it,'" Farago said. "They've even asked me about a sequel" (which is already in the pipeline).
Farago's third novel continues the adventures of a key character, journalist Jack Rogan. Each of the three books stands alone but anyone who has read the earlier ones will understand nuances and references to previous adventures.
This is the first time Farago has tackled a medical thriller but, with the help of his expert team, he believes he has produced a book that is both exciting and scientifically accurate.
"The idea behind it was how to engage the thriller readers with cutting-edge science without losing them because it's complex. People are learning [the science] but in an entertaining way."
Farago, a former barrister, promotes his books through social media, including his 3,000 Facebook friends and 17,000 Twitter followers. And his promotion for The Hidden Genes of Professor K also contains links to allow readers to make a donation to the Garvan in the back of the book.
The Hidden Genes of Professor K is available both in print and as an eBook. For details see, see www.gabrielfarago.com.au.