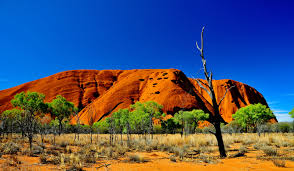 I have an exciting announcement to make! In a few days I will be travelling to some of the most remote and exotic places in Australia, and you are invited to come with me! The reason for the journey? Mainly research for a new book, but I also wanted to re-visit some of the stunning locations mentioned in The Disappearance of Anna Popov – Book 2 in the Jack Rogan Mysteries – a main part of which is set in the wild Australian Outback and deals with aboriginal themes, characters and history.
This journey will take us from Sydney straight to Uluru – the spiritual Red Centre of Australia which has been a sacred place of great significance for Aborigines since time began.
Then we'll fly to Darwin for an 'air safari' over the Kakadu wilderness to view this spectacular national park from above before boarding the Caledonian Sky – a small ship with Zodiacs – for a twelve day expedition-cruise along the rugged and dangerous Kimberley coast of Western Australia all the way to Broome. The main reason I want to visit this fascinating part of Australia again is to explore some ancient Aboriginal rock art – the famous 'Bradshaw' and Wandjina paintings believed to be more than 25,000 years old, together with some other more primitive art dating back even further. (40,000 years or more!)
Due to the remote terrain, access to these sites is difficult, but as you are coming with me, I will be able to share this unique experience with you on my Facebook posts. In addition, you will meet some unique wildlife – exotic birds, possibly even whales, and of course lots of huge crocodiles – and experience the fabulous Horizontal Falls, according to Richard Attenborough "one of the greatest wonders of the natural world". Plenty of photos for you to look forward to!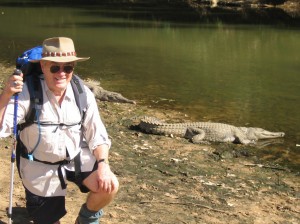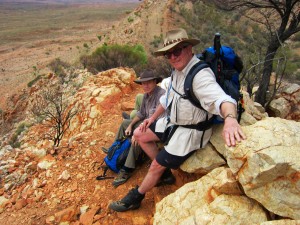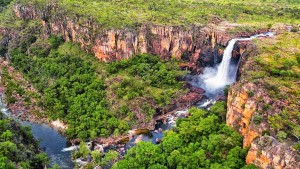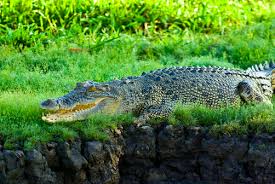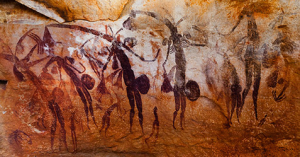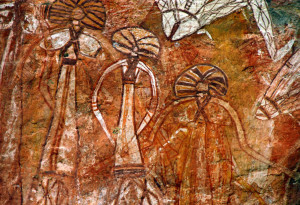 But first a few words about the mysterious 'Bradshaw' paintings or Gwion rock art. Discovered by pastoralist Joseph Bradshaw in 1891 in remote parts of the 420,000-square kilometre Kimberley in Western Australia, these elegant, stylish paintings may hold valuable clues about when, and by what route, modern humans left Africa and travelled through Asia to reach Australia. What is particularly fascinating about the Gwions is the fact that they are very different from other well-known Aboriginal rock paintings like the striking Wandjina. According to Aboriginal elders living in the area, the Gwions are believed to have been painted by 'different people.' Intriguing – right?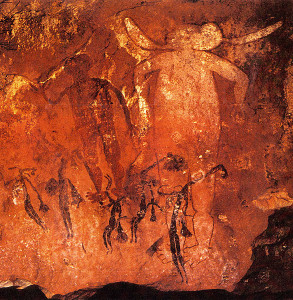 According to one story told by elders in the Kimberley today, indigenous people believed that these extraordinary paintings were created by gwion-gwion, a long-beaked bird. Apparently, this bird catches insects by pecking at rock faces and in doing so, sometimes draws blood. What a wonderful story.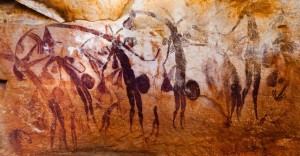 To make this journey more interesting and meaningful, I invite you to read The Disappearance of Anna Popov while we enjoy this adventure together. Interested? I hope so! As a little treat, I would like to offer you the book for just 99c ! However, this offer will only be available for a limited time as part of our unique reading- adventure experience. So, please don't delay and download the book now by following the links below and start reading! We are leaving soon, remember?
Also, to share this extraordinary journey with me in real time, please follow my Facebook posts.
I very much look forward to your company on this once-in-a-lifetime Australian Outback adventure. You won't be disappointed; promise!
Cheers,
Gabriel Farago