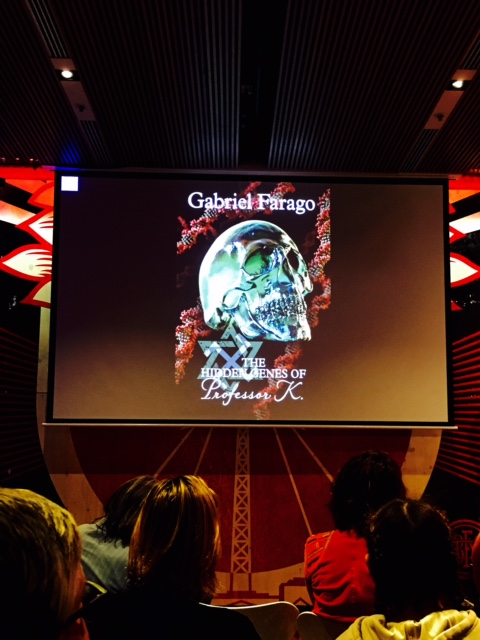 The cover of The Hidden Genes of Professor K featured recently on the big screen at a Vizbi presentation in Sydney as part of the famous VIVID Ideas Festival.
I was invited to make a presentation about the book cover which was designed in collaboration with the data visualisation team at the Garvan Institute of Medical Research here in Sydney. The cover is an excellent example of art and science reaching out to meet literature and shows the P53 gene winding itself around a crystal skull, suggesting mystery and intrigue …
One of my aims in writing a medical thriller was to create awareness of complex medical research through thriller-fiction. By 'sugarcoating' the science with riveting action, fascinating characters, exotic locations and a storyline that will, hopefully, have you sitting at the edge of your seat, I was hoping to explore complex subjects normally beyond the reach of my thrillers.
A fascinating evening was had by all.