June 2022 NEWSLETTER
Attic Whispers from The Blue Mountains
Winter up here in the Blue Mountains has arrived with a vengeance. Below average temperatures have even brought a little early snow which turned our mountain garden overnight into a winter wonderland. Here, let me show you:
One good thing about winter, it's perfect writing weather! There is nothing more delightful than sitting in the attic doing some research while it's freezing outside, and perhaps even snowing.
The Postmaster of Treblinka: release update
I would like to begin with a big 'thank you' to all of you, and especially my Book Launch Team, who have once again made the release of this novella such a success. You will be pleased to hear that the novella has been very well received across the globe and this is reflected in the many wonderful reviews posted on various platforms like Amazon, BookBub and Goodreads. Reviews are without doubt the best way to introduce a new book and promote the Jack Rogan Mysteries Series generally.
Needless to say, I read all of the reviews carefully, as they give me the clearest indication of how my work resonates with my readership. Because writing is such a solitary endeavour, contact with readers is hugely important to me as I often find little gems buried in the reviews that give me valuable insights into how my characters engage, and how the stroylines are viewed and interpreted.
This is particularly important in this case, as the novella prepares the way for the new book that will be released later this year. As I have explained in the previous newsletter, the book is a sequel to The Death Mask Murders, book 7 in the series, and the novella acts as a 'link' between the two books.
Even a very brief review can say a great deal.
A review of The Postmaster of Treblinka by Saundra, a top 500 reviewer on Amazon, posted shortly after the novella was released is an excellent example:
5.0 out of 5 stars a story that will warm your heart as it breaks
Reviewed in the United States on June 1, 2022
Verified Purchase
Gabriel Farago has an unparalleled talent. His thrillers link history, heart, science and unforgettable characters.
If you are unfamiliar with his work this latest novella is a great place to start. You will get a true taste of his style within a story that will warm your heart as it breaks and stay with you forever.
In addition, this novella is a very effective vehicle to introduce new readers to my work generally, and nothing can do this better than reviews from dedicated readers like Saundra who talk about my work with infectious enthusiasm that will no doubt tempt new readers to step into Jack Rogan's world, and join that incorrigible rascal and his intrepid friends in their next adventure.
Thank you for your kind words, Saundra. Reviews like this make it all worthwhile.
I would now like to turn to a segment we have not featured for some time: Hooked on Classics.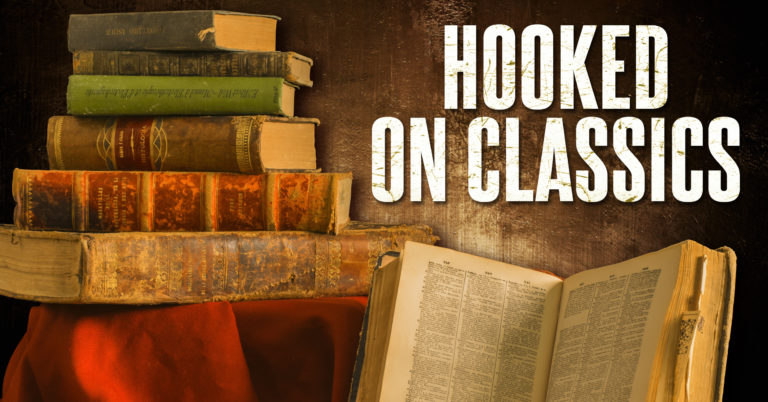 Previously, we have explored the lives and works of such literary greats as Agatha Christie, Tolstoy, Dumas, and Hemingway, to name but a few. My choice of Korney Ivanovich Chukovsky (1882 – 1968) – a popular Russian children's poet – will no doubt surprise you because I am sure few of you would have heard of him. Yet, as you will see in a moment, he has recently risen to prominence again in unexpected ways.
Many of you would be aware that I often turn to current affairs for inspiration, and incorporate them into the storylines and characters featured in my books. This literary tool gives my work more relevance and connects it to present day events my readers can relate to.
However, as my work is pure fiction, I can change those events to suit the storyline in subtle ways that make those events more interesting, and perhaps even more relevant. By blurring the line between fact and fiction, the reader is never quite sure where one ends and the other begins. If done properly, this can make for a very exciting and entertaining read.
In the book I am working on right now, I have incorporated certain current affairs into the storyline that are making history right now, and Chukovsky's work is part of it. It is for that reason that I have decided to feature him here.
While it is too early to reveal too much about the new book at this stage, I will explain how, and why Chukowsky is relevant. The best way to do this is to take you to an excerpt from the Author's Note at the beginning of the book:
'The shocking events in the Ukraine with their unspeakable brutality and atrocities that are difficult to comprehend provided the perfect setting and subject matter to explore the dark side of human nature that is never too far away, and cannot be ignored.
But it didn't stop there. I had closely followed the controversial presidential elections in Belarus in 2020 and was fascinated by the term Slipper Revolution, also known as the Anti-Cockroach Revolution, coined by Sergei Tikhanovsky, an antigovernment blogger who referred to the incumbent president Lukashenko as The Cockroach.
Intrigued by these terms, I did some digging. What I found was astonishing. What Tikhanovsky had been alluding to was a popular Russian children's poem, The Monster Cockroach by Korney Chukovsky, a well-known poet, literary critic and essayist.  In the poem an overgrown, arrogant cockroach begins a reign of terror over mankind and animals through bullying and threats, only to be devoured by a sparrow.
Tikhanovsky compared Lukashenko to the monster cockroach and called for a slipper revolution to crush the corrupt, power hungry insect with a slipper and bring its reign of terror to an end.'
It is fascinating to see how a piece of literature can influence current events in such a dramatic way. Chukowsky was one of the most popular Russian children's poets of his day whose works like Krokodil, Telefon, and Tarakanishche, The Monster Cockroach, have entertained generations of Russian children.
Today, Chukowsky is best known for his poem The Monster Cockroach that has recently sparked a revolution, and almost overthrown a corrupt government. The power of literature should therefore never be underestimated. That's one of the main reason I often turn to literature for inspiration in shaping my characters and storylines.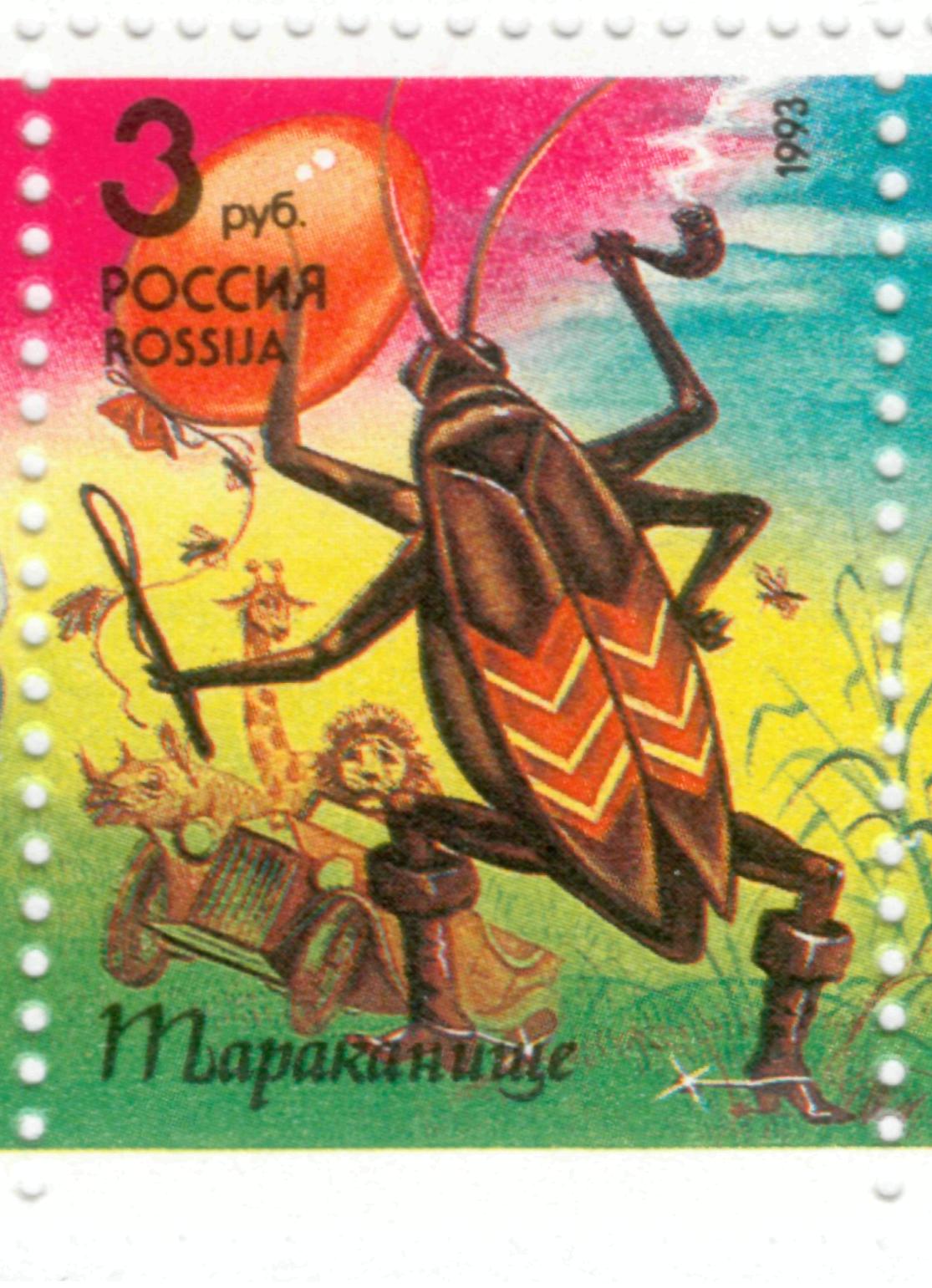 As we get closer to the release date of the next book, I will reveal more about the storyline and characters, and the relevance of Chukowsky's poem will become even more apparent. But for now, this brief introduction to Chukowsky and his work is sufficient, and I hope that it has piqued your interest not only in the charismatic Chukowsky, but also in the book to come.
Reader of the Month is one of my favourite segments, but also the most difficult because there are just so many worthy candidates each month to choose from. In the end it comes down to one simple thing: who has come up with something unique that will be of interest to my readers generally because it throws some light on certain aspects of my work that has been noticed, and is being shared with others.
This month it was Keith who ticked all the boxes in a most eloquent way and with carefully selected quotes from the text itself. This is what Keith had to say about the recently released novella:
KEITH Recommended and rated this book
Book Review – The Postmaster of Treblinka written by Gabriel Farago.
May 2022, and the latest Gabriel Farago novella is released! Excellent! …
'The Jack Rogan Mysteries Series has just reached another milestone with seven books and two novellas – a body of work that now encompasses more than 3500 paperback pages… The Postmaster of Treblinka is a novella, and as such, it is of course much shorter than my novels, but without losing focus or scope.'
Within the Nazi death camp Treblinka, Herzl and Ilona created a secret illegal postal service for the doomed Jewish prisoners to communicate with the outside world: 'They all knew they were dancing with death. If discovered, well, you can imagine …'
'How macabre.'
'Hope often is.'
'You're right… All part of a secret, underground postal service, right under the noses of the SS. The Ballroom of Hope. Brazen? Yes. Desperate? Certainly. But surprisingly effective.'
 'And this diary was like a dance card with death? … Hope is priceless, and communicating with those we love, precious.' 
Jack Rogan's problem solving techniques are amazing, surprising and usually effective: Jack had spent most of the night going over his notes in an effort to make sense of the Herzl story so far. He had also prepared a timeline, which was always helpful to put people and events into proper perspective. 
Jack's awareness of the advantages of first-person history writing: …working on a biography while one is still alive makes more sense than having one created later, when one has left the world of the living. He believes that everything looks different when examined in the rear-view mirror.
Gabriel Farago has the ability to capture the essence of a scene with brilliant clarity: 'As Jack entered the room, the bells of St Peter's Basilica were ringing. It was eight am. The tall windows of the large room were open, inviting the rays of the morning sun inside, like fingers of hope reaching out to the dying patient. The pope's bed had been turned around to face the windows so that he could see the cupola of St Peter's.'
Farago also displays scepticism in relation to illustrious people and how they hope to be remembered: 'it will be a fitting addition that will characterise and define his biography: honesty, courage and authenticity. Quite rare in biographies of illustrious people who only like to be remembered for the glamorous bits.' 
Towards the end Gabriel writes about Yad Vashem, the world-famous Holocaust memorial in Jerusalem: 'Many say that the Hall of Names is the heart of this memorial because it specifically commemorates the six million murdered Jews of the Holocaust.' 
Having read much of Gabriel Farago's writing, I enjoyed this one just as much. He is a deep thinker and meticulous researcher, who takes joy in creating a spider's web of interrelated characters and events that span many lifetimes. Highly recommended!
Thank you for this most eloquent review, Keith. Your quotes have captured the 'spirit' of the novella perfectly and I have no doubt that your words will tempt new readers to find out more about the Jack Rogan Mysteries Series.
Finally, just a few more words about the next book:
Because of what's happening in the Ukraine right now, we will explore the horrors of war and try to get into the heads of those who wage war as a way to pursue their sinister and dark desires. We will also examine the character and motivation of those prepared to sacrifice all to stop the conflict and the carnage, and take a close look at the devastation and wreckage caused by the madness. And we will not forget the inevitable suffering of the silent multitudes without a voice caught in-between, who are paying the ultimate price for the folly of others.
So, please get ready for your next exciting literary adventure as Jack and his intrepid friends take you on another unforgettable journey of mystery and high adventure.
But before you come along, may I suggest that you read The Postmaster of Treblinka first, because it will act as a 'link' between The Death Mask Murders, and the sequel. This will not only prepare the way for the new book, but significantly enrich your reading experience.
Just another little reminder about the FREE Starter Library which can be downloaded right now by visiting my website and following the prompts.
STAY SAFE, STAY CHEERFUL, and please STAY IN TOUCH.
Sincerely,
Author Gabriel Farago