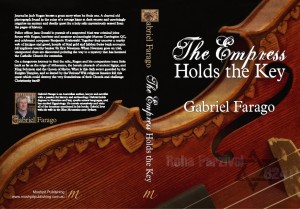 THE EMPRESS HOLDS THE KEY  was released in Sydney on 1 December, and is now available on AMAZON both, in print, and as an eBook – Kindle edition.
The Empress Holds The Key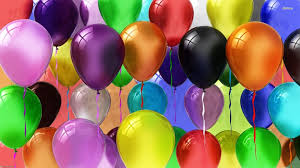 For a short while, the book will be available for a special introductory price of $ 3.99. A 600-page international action thriller for the price of a cup of coffee! Just in time for that Christmas stocking … ENJOY!
NOTE FROM THE AUTHOR
If you don't like to be taken out of your comfort zone then THE EMPRESS HOLDS THE KEY is definitely NOT for you! If you found Dan Brown's Da Vinci Code confronting, and the religious revelations too controversial, then you MUST NOT buy this book!:
On the other hand, if you enjoy current best-selling thriller novels by authors such as Clive Cussler, James Rollins, Steve Berry and Brad Thor, if you like high adventure, exotic locations and action thrillers with a spiritual twist then, and only then, is this page-turner for you!
THE EMPRESS HOLDS THE KEY is a mystery action thriller for the thinking reader who has an open mind and likes to be challenged.
If this sounds like you, then look no further. Your next nail-biting, 600-page-thrill-fix is waiting!
BOOK DESCRIPTION
THE EMPRESS HOLDS THE KEY takes you on an exciting journey of discovery where the stakes are high, the rewards great, but where the price of failure is oblivion.
This fast-paced international thriller weaves fact and fiction into an adventure of epic proportions as it follows the lives of a handful of diverse individuals tied together by destiny and fate.
Journalist Jack Rogan knows a great story when he finds one. A charred old photograph found in the ruins of a cottage hints at dark secrets and unwittingly reignites an ancient and deadly quest for a holy relic mysteriously erased from the pages of history.
Police officer Jana Gonski in pursuit of a suspected Nazi war criminal joins forces with Rogan, barrister and amateur archaeologist Marcus Carrington QC, and celebrated composer Benjamin Krakowski. Together they uncover a murky web of intrigue and greed, hoards of Nazi gold and hidden Swiss bank accounts. All implicate wealthy banker Sir Eric Newman. When Newman goes on trial, unexpected clues are discovered pointing the way to a mystery that has haunted the Catholic Church for centuries.
On a dangerous journey to find the relic, Rogan and his companions trace links back as far as the reign of Akhenaten, the heretic pharaoh of ancient Egypt, and King Solomon and the Queen of Sheba. What is this dark secret guarded by the Knights Templar, and so feared by the Vatican? Will religious fanatics foil the quest which could destroy the very foundations of their Church and challenge Christianity itself?
ENJOY!